Audio Troubleshooting Guide
Not hearing any sounds? Follow the steps below for your specific device.
No sounds on iPad
The most common problem is that your iPad is in Silent Mode. Even if you can hear sounds and music in other apps, Silent Mode will stop games including Wylde Flowers from making any sounds.
Open the Control Centre by swiping down from the top-right corner of the screen, and check that the alarm bell button is not crossed out: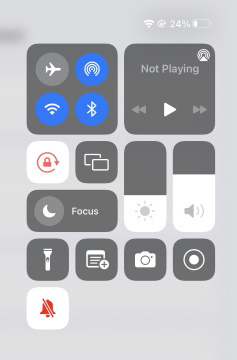 If you can't see the alarm bell button, you may need to add it to your Control Centre. Open the Settings app and in the Control Centre tab, drag the Silent Mode control from "More Controls" into "Included Controls".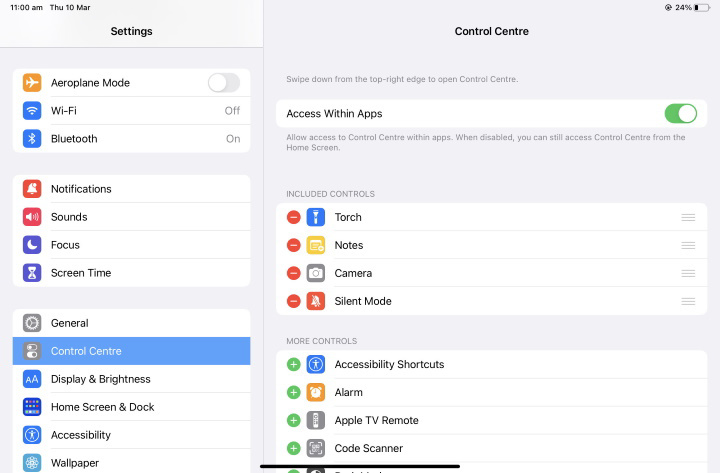 After you've checked that your device is not in Silent Mode, and that your volume is up, run through some other troubleshooting suggestions:
Restart your device
Turn Silent Mode off, and then on again
Turn Bluetooth off, and then on again (even if not using Bluetooth headphones)
If using wired headphones, unplug them and plug them in again
No sounds on iPhone
The most common problem is that your iPhone ringer switch is set to Silent Mode. You will need to have your iPhone in Ring Mode to hear game sounds, unless you have headphones connected.
After you've checked that your device is not in Silent Mode, and that your volume is up, run through some other troubleshooting suggestions:
Restart your device
Turn Silent Mode off (using the ringer switch), and then on again
Turn Bluetooth off, and then on again (even if not using Bluetooth headphones)
If using wired headphones, unplug them and plug them in again
No sounds on Mac or Apple TV
Try these troubleshooting suggestions:
Restart your device
Turn Bluetooth off, and then on again (even if not using Bluetooth headphones)
If using wired headphones, unplug them and plug them in again